Tilikum Summer Camps
Summer Day Camp programs for 1st – 8th grades.
Unplug from technology,
experience creation, establish friendships, and connect with God
Every summer, over 1000 kids come to experience the awe and wonder of God's creation on Tilikum's 93 acres of timber, hiking trails, grassy meadows, and pristine lake. With eight weeks of exciting camps for elementary and middle school kids, a week at Camp Tilikum offers your child a chance to unplug from screens and build friendships all while engaging in a safe meaningful social environment. Activities like hiking, swimming, canoeing and archery teach new life skills and offer memorable experiences that can last a lifetime. Creative skits, silly songs, and "Trail Talks" offer biblical truths and encourage kids to hear what God is saying to them personally. As always, our thoroughly trained and talented staff of young adults look for ways to build and foster the community within each camper group.
2024 Summer Camp schedule
Preview of the upcoming Summer Camp Schedule, which is liable to change. Summer Day Camps run Monday-Friday, 8:45 am – 3:30 pm during the following weeks.
Week 1 – June 10 – 15 – Home School Week. At least a $60 discount.  [LEARN MORE]
Week 2 – June 17 – 21

Week 3 – June 24 – 28

Week 4 – July 1-3 – 5 – Independence Week. At least a $60 discount due to a shortened (4-day) week. No camp July 4.
Week 5 – July 8 – 12

Week 6 – July 15 – 19

Week 7 – July 22 – 26
Week 8 – July 29 – August 2

Day Camps for kids entering 1st – 6th grades
Learn more about Day Camps.  [LEARN MORE]
QUEST Adventure Day Camps for teens entering 6th – 8th grades
Learn more about QUEST Adventure Camps.  [LEARN MORE]
Consider the Family Camp option
Enjoy a complete week of family vacation at Camp for a maximum of $1,100!
No driving!—perfect for out-of-town families of Day Camp or QUEST kids. Families are housed and fed at Tilikum Lodge. Go hiking, shopping, or spend time sharing/talking at the Lodge.  [LEARN MORE]
Before you register online, you must contact Crystal Headrick/Camp Registrar to receive the package discount.

Family Weekends
Build family relationships at a Family Weekend.
Tilikum offers a variety of Family Weekends that offer families a fantastic opportunity to experience spiritual and relational renewal. Activities include meals together, speaker and worship sessions, waterfront activities (canoeing and swimming), nature hikes, Challenge Course activities, and crafts. Tilikum's pastoral setting, group and individual activities, and the presence of God create an ideal opportunity to experience life side-by-side.  [LEARN MORE]
Important Information
Camp staff and safety
Camper groups: The average adult to camper ratio is 6:1. Campers are carefully divided into age-appropriate groups of 10-14 that stay together for the duration of the week. Each group is led by carefully trained college-age Tilikum staff and either a high school Tilikum staff or an approved volunteer counselor.
Quality Staff: Tilikum staff are selected for their desire and ability to work with children, as well as their personal faith. They receive an intensive 2 weeks training and remain paid staff for the entire summer. Staff are specifically trained in program safety (camper development, first aid, life-guarding, challenge course) and spiritual/personal development.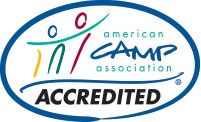 ​Health and Safety: Safety is our first priority. Tilikum has been accredited by the American Camping Association (ACA) since 1977, and to maintain this certification undergoes a thorough review of operations (up to 300 standards), from staff qualification and training to emergency management. These are a few of the many safety requirements:
All staff are trained in first aid/CPR and emergency water safety.
The waterfront is supervised by American Red Cross-certified lifeguards.
Challenge Course staff are trained to the standards of the Association for Challenge Course Technology.
A Health Manager is on site during Camp hours.
Group registrations
Groups of 10 or more receive special group pricing and a streamlined check-in. For more information about bringing a group to Summer Camp, visit the Group Coordinator page, email Grant Banham/Camp Program Director, or call Grant at (503) 538-2763, ext. 106.
Individual registrations
To register as an individual, use the online registration system. For questions about registering online, email Crystal Headrick/Camp Registrar.
Cost of camp
Realizing that families have different abilities to pay, Tilikum offers a three-tier fee program. Tiered pricing is intended to help families recognize the full cost of camp and then select the level that is most suitable for their family circumstances. By choosing to pay the full cost of camp, Tilikum is able to offer financial assistance to families that need it.
Tax credit: Did you know that you can use the Child Care Tax Credit for Day Camp?
Summer Camp scholarships are available for families who qualify.  [LEARN MORE]
Family Night
Registered for Day Camp or QUEST? Pack your own picnic dinner and join us on the Thursday night of Camp for a look inside your camper's week! Spend time exploring the grounds, participating in activities, and learn about how we structure each week of camp for the kids!
Thursday afternoon schedule is as follows:
     3:45PM – Arrive at Tilikum and eat your family picnic on the beautiful camp grounds.
     4:15PM – Head to the Fawver Center
     4:30PM – Program begins in the Fawver Center
     5:00PM – 6:00PM – Camp "free choice" activities (Waterfront, canoes, climbing wall, Big Swing, and barn animals)
Tilikum Summer Camp video
Summer Camp photos

Parents: To get to the Summer Camp photos archive [CLICK HERE].
Summer Camp registration is now closed.
Mark your calendar. Registration for Summer Camp begins January 15.
Save at least $40 when you register before May 1.
Summer Camp photos
For Summer Camp photos click here.
Articles: How kids thrive when they spend time outside
———-
Jenni Gritters, January 13, 2020
———-
The spiritual cost of isolation from creation.
John Stonestreet with G. Shane Morris, BreakPoint Daily, July 12, 2019
———-
Neve Spicer, We the Parents, April 9, 2019.
———-
The Power of Camp, May 22, 2019.
———-
WYLOS, December 7, 2018
———-
Collin O'Mara, May 29, 2018, as published in the Washington Post.
———-
Dr. Jacob Sorenson, vibrantfaith.org/blog, March 21, 2017