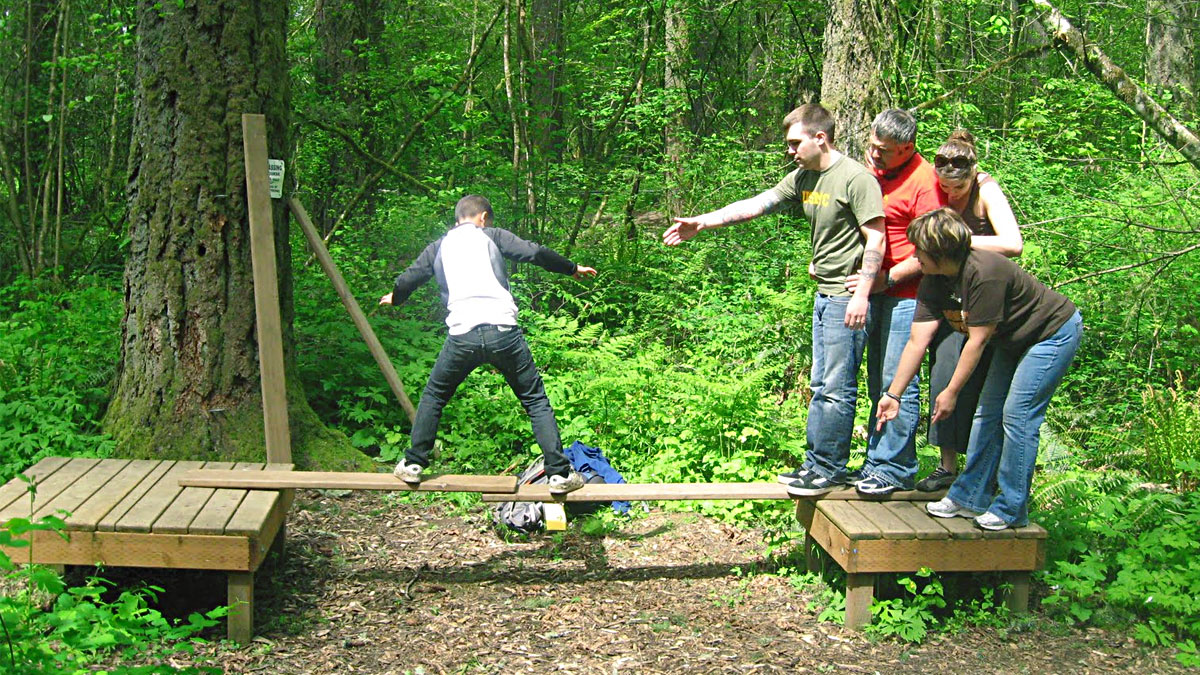 "Behold, how good and pleasant it is when brothers dwell in unity!"  –Psalm 133:1
With life moving faster and faster, with the advent of new and exciting ways to communicate nearly every day, the world becomes more fierce, cut-throat and competitive. Kids growing up today are taught from a young age that everything is a competition. Whether it's at recess on the playground, sports on the playing field or college acceptance in the rush of their senior year. I can look back at my years of primary school and remember the competitiveness, and pressure, that comes along with living in a peer vs peer world.
Tilikum's QUEST and High Adventure Camp programs give middle and high school campers an opportunity to get out of their comfort zone, break from the regular routine and make some new friends. As a two-year Tilikum Adventure Program counselor to this age group, I get to see campers have that "Ah-Ha" moment with the idea that we are stronger when we work together as a team.
One of the campers' favorite low-elements is called the Trailblazer. The Trailblazer is a series of wooden platforms separated in a clearing in the forest, roughly a foot off the ground. The object of this low-element is for campers to get their whole group from one platform to another using only boards to walk across without touching the ground. When I set up the challenge I make it very clear that even though the campers are split into two groups, they are to act as one team to finish or else they can't complete the challenge. Despite reiterating this several times the most common problem for campers is that they become grossly competitive with each other. Even after hinting again that everyone needs to get to the final platform the natural reaction is to make a competition out of nothing and sacrifice working together as a team.
In talking with the campers afterwards is always interesting to see when the group recognizes how difficult it was to work separately. Our challenge course at Tilikum is designed to be difficult to complete the puzzles as an individual. Figuring this out is one of the biggest lessons I see campers learning at Tilikum. Throughout the week, I love seeing their progress. The lessons "clicking" in is one of my favorite things about working in the challenge course. Seeing groups of middle schoolers come closer together to work as a team is a good indicator of their learning.
Maybe the world is getting faster paced, and more competitive, but the lessons God teaches us remain the same.
Hunter "Sperry" Anderson
Adventure Program Facilitator / Program Intern